1/3 of all stroke survivors have problems with communication

Stroke recovery speech services are essential for independent living. Our experienced therapists conduct assessments, create personalized goals, and provide in-home therapy that will help your loved one return to their functional life as quickly as possible. Whether the client is recovering from aphasia, dysarthria or apraxia, our specialiasts will collaborate with the client to develop goals that are effective and achievable.
The Speech Specialists know that it is difficult to travel to a clinic post-stroke so we will come to you!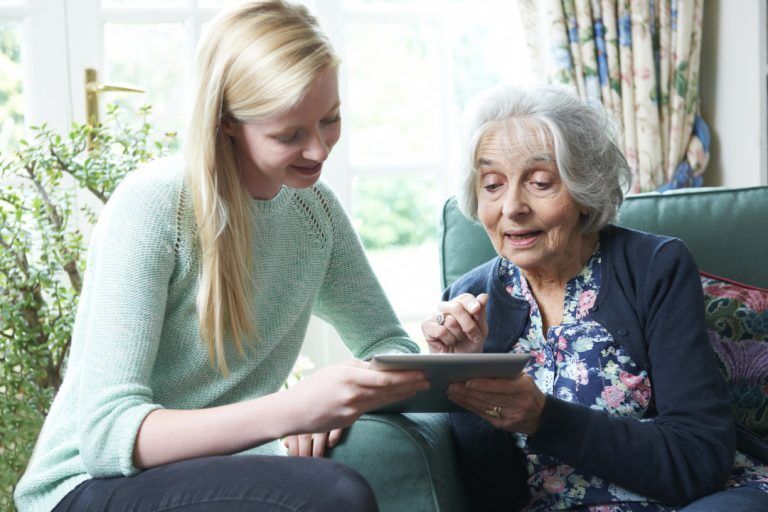 Our services include:
helping clients relearn functional language required for every day

improving problem solving and social skill

oral motor exercises

use of musical therapy to relearn expressive language

developing strategies to deal with communication deficits

teaching use of alternative communication/assistive aids if necessary
What are the different ways a stroke can affect language and communication?
Aphasia
-most common language disorder after traumatic brain injury (i.e. stroke, accident, etc)
-ranges from inability to find words to the complete loss of ability to speak, read, and write
-rehabilitation is most effective if therapy begins immediately after the stroke
Dysarthria
-motor speech disorder resulting from damage to speech muscles (lips, tongue, vocal cords, diaphragm)
-symptoms include slurring, abnormal pitch, breathy voice, or speech that is too fast or too slow
-rehabilitation will focus on strengthening muscles, normalizing rate of speech, and increasing speech clarity
Apraxia
-motor speech disorder that affects voluntary speech
-symptoms include errors with letters, words, and phrases
-rehabilitation will be one on one and will look to include support from family and friends – therapists will work on improving planning, sequencing, and coordination of muscle movements
-repetitive exercises, pace strategies, and augmentative communication may also be used as needed
For more information, please fill out a contact form and a registered speech therapist will contact you on a priority basis.