Speech Therapy Markham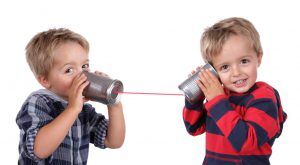 The Speech Specialists are a team of highly skilled and experienced speech-language pathologists that provide speech therapy services to both children and adults in Markham.
Speech Specialists believe in providing one-on-one speech therapy services that are family-centered and focus on the needs of the client and the family.
Family-centered therapy focuses on the fact that each family is unique and has its own goals and needs. Our goal is to make you the "expert" so you can support your child on a daily basis.
Our experienced Speech Language Pathologists offer the following speech therapy services in Markham:
ADD/ADHD Services

Articulation & Motor Speech Therapy
Autism Spectrum Disorder Services
Augmentative and Alternative Communication
Language and Literacy Development
Stuttering and Fluency Therapy
Voice Therapy
Accent Modification & Accent Reduction
Speech Therapy for Children in Markham
Speech Specialists advocate for a multidisciplinary approach to therapy. Our professional and courteous therapists work closely with the client's families, teachers, and community members. This way, the focus is entirely on the client's needs and we can make sure that the skills learned in therapy will transfer over to the home and the school environment. Research shows that this multidisciplinary approach to therapy leads to better communication in the long term and is most effective for clients of all ages.
If you have concerns about your child's speech, you should consider getting an initial assessment by a Speech Language Pathologist (SLP). The SLP will provide a formalized evaluation and set up an individualized treatment plan for the client. This treatment plan will be regularly monitored to ensure that the client is making progress on a regular basis.
We at speech specialists are big advocates for early intervention when it comes to speech therapy for children. This is because early intervention helps your child maximize developmental potential as when a child is young, they are most receptive to learning and forming new connections. This also boosts your child's social interactions and self-confidence.
Speech Therapy for Adults in Markham
A lot of times, adults can also benefit from speech therapy. If someone has a mild language disorder, through speech therapy, they will be able to communicate more effectively. Certain neurological conditions also warrant the need for speech therapy such as a stroke or a traumatic brain injury. Adults with voice disorders, such as vocal nodules, vocal cord paralysis, or vocal strain, may benefit from speech therapy. Therapy can focus on vocal hygiene, vocal techniques, and exercises to improve voice quality, pitch, and control.
Our speech-language pathologists have a lot of experience and are able to cater the program to the specific needs of the client. Furthermore, a lot of times people might be interested in accent modification which is another service that we provide as a part of our speech therapy services in Markham.
In certain professions, effective communication skills are essential. Adults in fields such as teaching, public speaking, acting, or broadcasting may seek speech therapy to enhance their vocal projection, articulation, or overall speaking skills.
Where can I get speech therapy Markham?
Speech therapy services in Markham are available at home, school, daycare, online, or workplace based on what works best for you. In-home speech therapy services are also available in Richmond Hill, Newmarket, Vaughan, and Aurora. We also provide speech therapy in Scarborough, Toronto, and Mississauga. For a list of our other locations, please click here.
Our Speech Language Pathologists in Markham are trained to work with children, adults, and seniors.
Appointments for speech therapy Markham are available on weekdays, after school, and on the weekends.
For more information about speech therapy Markham, please fill out a contact form or call us
Toll-Free at 1-800 536-7173