Communicate with Confidence!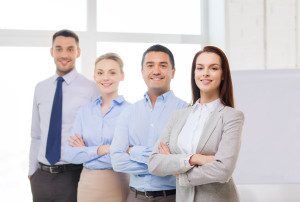 Everyone has a different accent. Your English accent may differ from the North American English spoken in Canada and the United States.
There are so many accent modification and ESL programs in Toronto! The majority focus on teaching the grammar and vocabulary of the English Language. ESL students finish these programs but still have difficulty with pronunciation and communication. At the end, they still feel self-conscious.
Speech Specialists Canada has designed a 3 month speech modification program that will work on:
improving pronunciation of consonants and vowels

rhythm, stress, and intonation

making speech sound natural and easy

personal accent or grammar errors

teaching use of contextual language in the workplace

After attending our Accent Modification Program, clients will:
be able to speak clearly and confidently

be equipped with a variety of strategies to improve communication on a daily basis

choose the correct tone to increase effectiveness

have a better understanding of cultural references

have superb language skills that match their talent, skills, and intelligence
Speech therapy for adults focuses on realistic goals that are easily achievable. Our goal is to help you speak clearly and effectively so you can showcase your skills and talents in the boardroom. Best of all, our therapists will come to your home or office for training sessions at a time that is convenient for you!
Our accent modification services are available in Mississauga, Brampton, Milton, Markham, Toronto, Richmond Hill, New Market, Aurora, Vaughan, Pickering, Ajax, and Whitby.
Not sure if you need accent modification? Try our free Compton Screening Tool to get a full report from a qualified therapist.