Speech Therapy Newmarket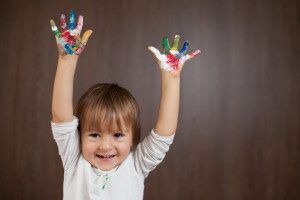 Speech Specialists are a diverse group of experienced and qualified therapists who provide speech therapy services to clients in Newmarket. We believe that therapy should be family-centered and focus on the needs of the client. Our speech therapists will come to your home, school, daycare, or workplace to provide private speech therapy services that are convenient and effective.
Speech therapy services are available in Newmarket for children, adults, and seniors.

Why choose Speech Specialists for your speech therapy needs?
The Speech Specialists strongly believe in a multi-disciplinary and family-centered approach to therapy.
What does that mean?
Multi-Disciplinary Approach: Our therapists work with the other professionals taking part in your care (i.e. teachers, doctors, etc.) to ensure that you receive effective high-quality therapy.
Family-Centered Approach: We strongly believe that therapy should not only focus on the client but also the entire family.
At Speech Specialists, our goal is to provide therapy that is fun and stimulating for our clients, using evidence-based approaches to treatment. We are dedicated to teaching parents the skills they need to help their children become functional communicators.
At the Speech Specialists, we are big advocates for early intervention when it comes to speech therapy. When children are young, their brains are highly receptive to language development and therefore make speech therapy much more effective. Early intervention ensures that communication difficulties do not worsen over time and are addressed immediately. This way we can minimize the daily impact on a child's life with regard to issues with language or speaking. Feel free to call us so that we can help you in the best possible way.
Where can I get speech therapy in Newmarket?
Speech therapy services in Newmarket are available at home, school, daycare, or workplace based on what works best for you. In-home speech therapy services are also available in Markham, Richmond Hill, Vaughan, and Aurora. Our speech therapy services are also available in Mississauga, Scarborough as well as Toronto. For a list of our other locations, please click here.
Appointments for speech therapy Newmarket are available on weekdays, after school or work, and on the weekends.
For more information about speech therapy Newmarket, please fill out a contact form or call us
Toll-Free at 1-800 536-7173